Looking for a dental career in Whitehorse? Join the Klondyke Dental Centre team.
Current Open Positions
Associate Dentist - Klondyke Dental Clinic
About us:
Klondyke Dental Clinic has served Whitehorse and the surrounding communities for over a decade. Our practice provides a wide range of services, from general dentistry to cosmetic dentistry, dental implants, Invisalign, and much more.
Our team of dentists are highly regarded in their field and provides unparalleled dental care in a safe and soothing environment. Working within our network, you will have the opportunity to work alongside and learn from some of the industry's leading clinicians while having greater access to the most advanced treatment technologies and training & development.
We pride ourselves on providing quality dental care and 4.8 stars on Google reviews, evidence of our exceptional patient service, commitment to continuous learning, and innovative technology.
Additionally, through working within the dentalcorp network, you will have the opportunity to work alongside and learn from some of the industry's leading clinicians and have greater access to the advanced treatment technologies and training & development, and support.


Services Schedule:
Full-time
Monday- Friday 8 am - 5 pm

Benefits of Joining Our Team:
Associate Development Program: A structured yet flexible learning initiative with curated offerings from top clinicians and mentors where you will receive individualized learning & development plans, Priority access to free in-person learning & webinars, discounted rates on courses and access to Study Cubs and online professional communities.
Ortho Acceleration Program & Align Partnership: A strategic partnership with Align Technology that provides exclusive benefits, dedicated learning opportunities and enhanced treatment planning support. 
Implant Program: Our Associates benefit from customized training and dedicated learning opportunities for implant placement and restoration, supported by our strategic partnership with Nobel Biocare.
Network of Experienced Dental Professionals: You will have opportunities for formal and structured mentorship with esteemed team members and colleagues and access to industry-leading experts in various dental disciplines.
Path to Partnership: dentalcorp provides a clear path to practice leadership for Associates who wish to move beyond their clinical role and become the business leader of a practice.

About You:
Graduate from an accredited DDS/DMD Program or successful completion of the National Dental Examining Board of Canada (NDEB) Equivalency Process

Registered and in good standing with provincial licensing requirements

Valid CPR certification
All applicants must be domiciled in Canada. We thank all applicants, but only suitable applicants will be contacted. Applicants with a disability who require reasonable accommodation for any part of the application process and thereafter can contact our Talent Team at 416-558-3883. Reasonable accommodations will be determined on a case-by-case basis and your request will be responded to as soon as possible.
From Our Dental Team
Our team of dental professionals is dedicated to caring for the smiles of patients in the Whitehorse community. We welcome you to join our team.
Why work at Klondyke Dental Centre?
Klondyke Dental Centre is proud to be an active member of the Whitehorse community, and strives to provide exceptional oral health care for individuals and families.
Our team is committed to clinical excellence and aims to create a positive patient experience. We care for our people and seek, as a team, to provide comprehensive dentistry to our patients.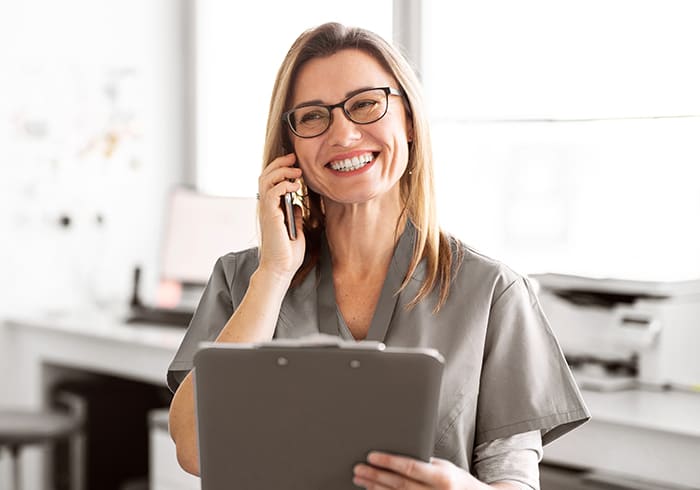 Questions about our services? Ready to book an appointment?
Contact Klondyke Dental Centre today.
Request Appointment